Top 10 Easy Bass Songs of all time
Let's be honest: easy bass songs are frequently only as excellent as its bassline. In fact, there are instances when the bass guitarist, who is frequently the underappreciated middle man or woman in music, steals the show with their mountain-moving low-end activity.
In an age when it's simple to argue and obsess over the best guitar solos of all time, the bassline can frequently go unnoticed. However, there is a legion of bass hooks that deserve their fair position in music history.
The variety of styles shown in the following list reflects both the instrument's versatility and the creativity of individuals who use it. The bassline, which is commonly believed to be a backline instrument, can be so much more than just a low-end linchpin: the track-carrying grooves of Town Called Malice come to mind, as does the famously filthy line in Ace of Spades.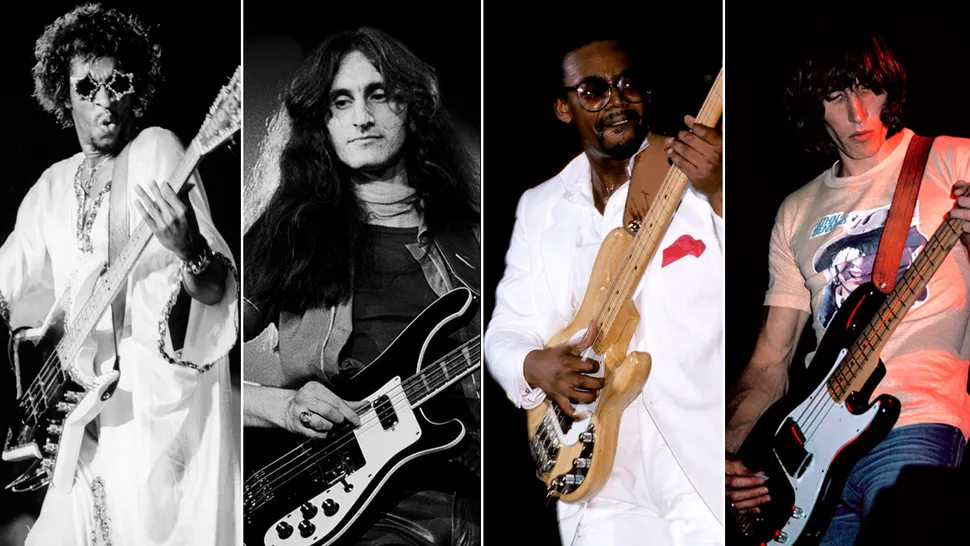 From Flea's deft fills and Geddy Lee's prog-rock rumbles to Bootsy Collins' slap and Roger Waters' driving riffs, we present the 40 best basslines of all time, as voted on by Bass Player editors.
Also read about best bass guitar in 2022.
Here are the Top 10 Easy Bass Songs
The Doors – Riders On The Storm
This seven-minute (album) or four-minute (single) song takes everything The Doors did best – acid-drenched psychedelia, a threatening blues edge, and that era-defining drone – and grounds it all with a rock-solid bassline.
Ray Manzarek's pulsating keyboard bass is all low frequencies and no mids, adding to its tremendous presence and staying true to the production ideals of the day.
The Cure – The Lovecats
The bassline that propels The Lovecats is immensely catchy, built on a snappy fourths-based triad and oozing the sound of wood, and serves as a wonderful illustration of the upright bass's application in current pop music.
Robert Smith's wailing, appropriately feline vocals and the honky-tonk piano may set your teeth on edge after the first hundred listens (this song has been a radio and indie-club fixture for 25 years), but there's no arguing with the brilliance of that groovy bass component.
Rush – Digital Man
As we all know, Geddy Lee is the greatest when it comes to bass guitar, and when his band Rush reached what was undoubtedly their creative height in the late '70s and early '80s, they just could not be stopped.
Although the concept of Digital Man has aged a little in the post-internet boom period, Lee's twisted, rock-solid bass-line gave the song an edge that has not faded with the passage of time. On the Signals album, Geddy switched between a J-Bass and his trusty Rickenbacker 4001, and his mastery of the instrument is at its peak during these six minutes.
Graham Central Station – Hair
The man who pioneered the slapping style anchors his band's debut record with five minutes of a massive, badass bassline, and what scorching minutes they are.
Larry Graham takes his blend of funk and R&B to the table in no uncertain fashion, preaching a message of open-mindedness while his bass thumps and preens along underneath – and if you can play along with him, you've arrived as a bass player.
Larry's collaborations with the world's best funk acts – Sly & The Family Stone and some upstart named Prince – speak eloquently about his ongoing influence on the world of bass, as well as the world of music in general.
Red Hot Chili Peppers – Give It Away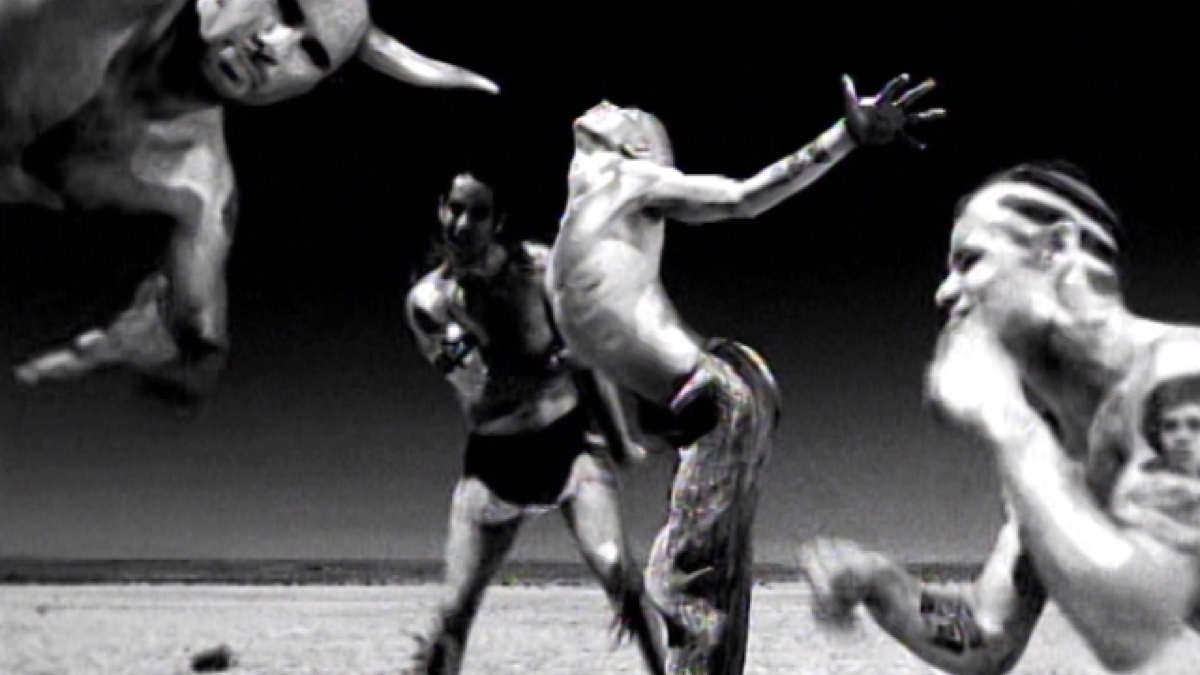 The Chilis created an incredible album in Blood Sugar Sex Magik, still their finest hour by a long margin, inspired to their greatest heights yet by overbeard Rick Rubin.
Give It Away was a blockbuster single, with a bassline from Michael 'Flea' Balzary that, with its famous, smooth slide motif and some brilliantly deft fills, more or less made up the entire song.
Of course, there's some chicken-grease guitar and a thunderous drum pattern on top of the bass, not to mention Anthony Kiedis' verse about tolerance and spreading the love, but this song is all Flea.
The Jam – Town Called Malice
This fantastic bass line could have been influenced by any number of Motown singles (You Can't Hurry Love comes to mind), but it's perfect for this gritted-teeth slab of post-punk despair.
The jauntiness of the line contrasts with Paul Weller's lyrical venom towards British life during the Falkland War, which makes the song so addicting.
Only The Jam could pull off such a feat, and it's gratifying to this day that the public reacted so positively, putting the song straight to No. 1.
Charles Wright And The Watts 103rd Street Rhythm Band – Express Yourself
Melvin Dunlap certainly never imagined that the unforgettably hooky bassline he laid down for the original Express Yourself would become the backbone of a gangsta-rap hit two decades later.
Dunlap's bass part was also played by a guitar in the 1973 version, but when LA rappers NWA sampled the bassline and made it the centre of a new song called Express Yourself, they omitted the guitar part and amplified the bass, a jubilant Jackson 5-style mid-ranger. In either form, you're a genius.
Bill Withers – Lovely Day
Beautiful Day is well recognised for its calm vocal hooks, particularly the "lovely daaaaaaaaaaaaaaaaaaaaaaaaaaaaaaaaaaaaaaaaaaaaaaaaaaaaaaaaaaaaaaaaaaaaaaaaaaaaa
Think again: the tune includes a beautiful, descending line that includes a funky fill each time it goes down a step and then a deft turnaround on the way back up.
Jerry Knight, the song's writer and producer, sang the lyric, which is one of the most instantly identifiable in the whole R&B canon and perhaps the most well-known of any Withers song.
Grandmaster Flash & Melle Mel – White Lines (Don't Don't Do It)
Inspired by the bassline from Liquid Liquid's Cavern, Sugarhill label bassist Doug Wimbish produced a monster when he applied the line to a loud rap on the dangers of cocaine abuse and a rudimentary drum machine.
Try it, go ahead: you'll do the Es and Gs before collapsing in the third bar. However, it's worth continuing with and then attempting the wonderfully funky bass-plus-horns lick that follows the chorus.
Cream – Crossroads
Cream established a classic entry in the British avant-garde blues canon by polishing up an old Robert Johnson blues tune, Cross Road Blues, and renaming it simply Crossroads.
Of course, Eric Clapton is in fine form throughout this excellent song, particularly in its original live version from Wheels Of Fire, but it's Jack Bruce's domain from beginning to end.
Bruce demonstrated that bass may dominate a composition without being overpowering by using his legendary deftness of touch and melodic sensitivity to blues chords. What a gentleman. What a beautiful song.