10 Famous Bass Players of All Time
First seen in 2017: What is it with lists? People enjoy creating, reading, and listening to them. Lists bring order to an otherwise chaotic situation. They assist us in remembering things. They are simple to scan. They guarantee instant knowledge. They also allow us the option to disagree.
Famous Bass Player has only released a few list-style issues. We avoid massive lists because they take time, and we don't think of the people we cover in terms of a 'Top 100.'
But when we thought of publishing an issue honoring 10 famous bass players, we thought, why not? It'd be a fantastic method to listen to musicians and albums we haven't heard in a long time.
So we got down to work by deciding on the following criteria: How long will each Famous Bass Player's effect last? What effect do they have on the role of the bass? Is the average music listener familiar with any of their bass lines? How creative was the player's technique, sound, and equipment? How great was their technical prowess in the context of their era?
We restricted candidates to non-classical famous bass players who began their careers after 1900. (sorry, Domenico Dragonetti). We also avoided keyboardists with exceptional left hands, so no Stevie Wonder, Greg Phillinganes, Bernie Worrell, or Herbie Hancock. Finally, we left out part-time bassists like Prince, Sly Stone, Ronnie Wood, and Shuggie Otis, who occasionally laid down amazing bass lines.
With those parameters in place, we began selecting writers Chris Jisi, E.E. Bradman, Jonathan Herrera, Karl Coryat, and Jon D'Auria, as well as former editors Jim Roberts, Richard Johnston, Bill Leigh, and Brian Fox, and longtime contributors Ed Friedland, John Goldsby, Freddy Villano, and Rick Suchow.
In this case, as in many others, personal preference overcame Vulcan rationality. We're a diverse bunch here at Famous Bass Player, so having strong debates about why a famous bass player should or shouldn't be included, and deciding how high or low players should be ranked, was a large part of the fun. No single person could have come up with this exact list, but we can all (nearly) agree on the top ten.
But, in the end, how important are these rankings? Not a lot. Consider this quote from Joy Division/New Order bassist Peter Hook, who responded to writer Thomas Wictor's question about being deemed influential: "How should you react to something like that?" You're a 'innovative bassist who has impacted hundreds of famous bass players,' but what good is that when you've got a flat tire on your car or are trying to stop your infant from crying? It mostly makes me embarrassed."
Famous Bass Players of all time
James Jamerson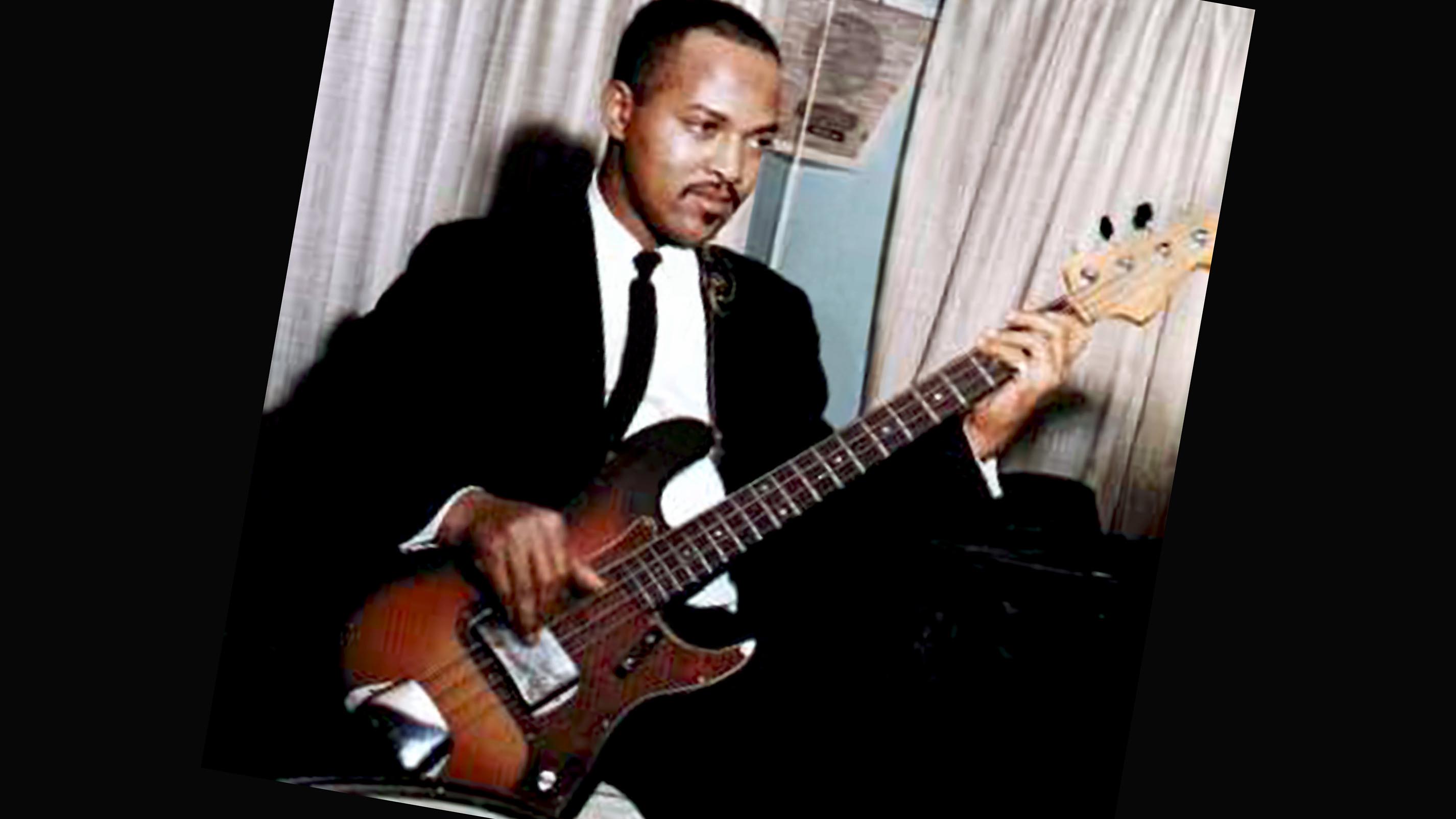 The most influential and famous bass player in the 66-year history of the Fender Precision he played, he was born in South Carolina and raised in Detroit. While taking the artistry of improvised bass playing in popular music to new heights, James Jamerson penned the bible on bass line building and growth, feel, syncopation, tone, touch, and phrasing.
As Funk Brother #1 in Motown's "Snake Pit," Jamerson tailored his approach to each artist he worked with, including Stevie Wonder, Marvin Gaye, Diana Ross & the Supremes, Smokey Robinson, the Four Tops, the Temptations, and the Jackson 5—resulting in classics like Bernadette, I Was Made to Love Her, I'm Wondering, and What's Going On.
The fact that he tops our list adds to the irony of his death in 1983, at the age of 47, in relative obscurity, given all of the honours that have since shone a light on his intellect. It also reflects the collective belief of bass players that the instrument's job is still one of support.
Or, as Stanley Clarke put it in his March 2015 BP cover story, "creating a beautiful bass line is significantly more difficult than soloing." The truly genius bassists are not the ones who play a million notes—it's the ones whose bass lines are appreciated worldwide and remembered through history."
Jaco Pastorius
It's depressing to consider how much Jaco Pastorius altered our world as a famous bass player. Between 1975 and 1982, Jaco's astounding contributions to songs by Pat Metheny, Joni Mitchell, and Weather Report drastically altered our expectations of electric bass, and he solidified his fame on records by Herbie Hancock, Albert Mangelsdorff, Michel Colombier, Al Di Meola, and others.
In his own work, the charismatic Philadelphia native melded seemingly disparate elements—big bands, Motown, the Caribbean/Latin flavours of his South Florida upbringing, the influences of jazz heroes like Charles Mingus and Paul Chambers, the funk of James Brown's bassists, Western classical, the innovations of contemporaries like Jerry Jemmott, and Paul McCartney's melodicism.
Three decades after this famous bass player death at the hands of a South Florida bouncer, Jaco remains the gold standard for fretless bass expressiveness and intonation, Jazz Bass back-pickup tone, and 16th-note stamina, but few can match his easy blend of copious technique and earthy groove.
Paul McCartney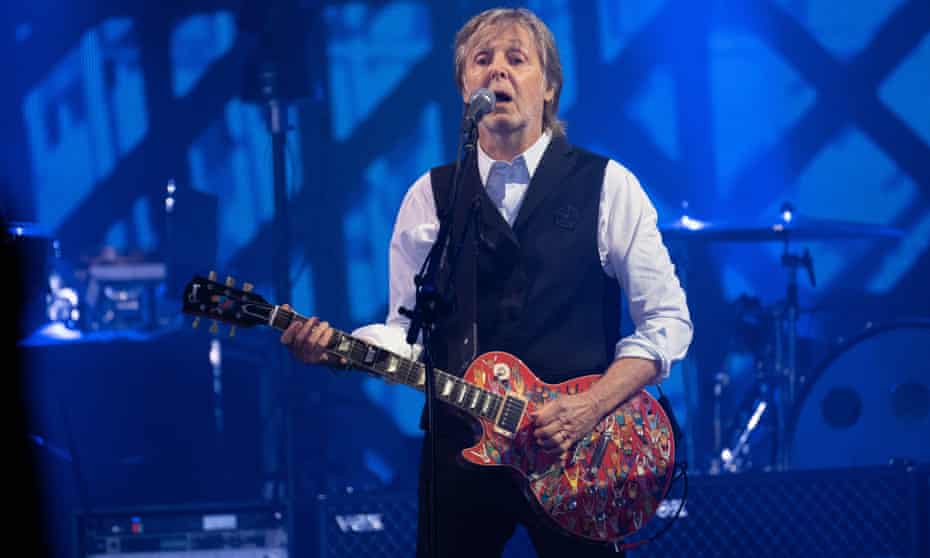 While Jamerson and Jaco were redefining the electric bass in their own way, Paul McCartney was doing it with tremendous visibility, front-and-center with the Beatles. His bass lines were incredibly powerful but fairly traditional early on, as evidenced by the explosive I Saw Her Standing There and All My Loving (1963).
McCartney was generating unique ear-catching statements by 1967's Sgt. Pepper's Lonely Hearts Club Band, from the loping swingoffbeats of With a Little Help From My Friends to the loopy, sliding lick on the choruses of Lovely Rita.
Later Beatles bass gems include the bouncing, sliding subhook on "Dear Prudence" (1968) and She Came in Through the Bathroom Window ('69), which transitions from stately to funky and syncopated in the second verse.
And, of course, there's Come Together, a tune where every lister knows the famous bass player is doing something remarkable.
After the Beatles, Macca's most noteworthy forays were with Wings. Who can forget the extremely catchy subhook from Silly Love Songs (1976)? It's strong enough to anchor not only the verses, but also choruses that would otherwise be as melodious and poetic as boiling lint.
Larry Graham
Larry Graham reportedly played organ pedals and guitar with a drummer as a teenager when performing with his mother. When the organ broke, he shifted to bass until it could be repaired, at which point the drummer departed the band.
Years later, he explained, "that's when I started banging with my thumb." "I couldn't get that rhythmic sound any other way." That rhythmic sound altered the course of history, motivating millions of would-be (and want tobe) bass heroes.
Nearly 50 years after this famous bass player and his Jazz Bass resurrected Sly & the Family Stone standards like Family Affair, Everyday People," and Thank You (Falletinme Be Mice Elf Agin)—followed by stone-cold Graham Central Station classics like Release Yourself, Can You Handle It, and Hair—ageless, dapper Graham is still the baddest thumb-slinger around. "He is to funk bass what the Bible is to religion," says Victor Wooten.
Stanley Clarke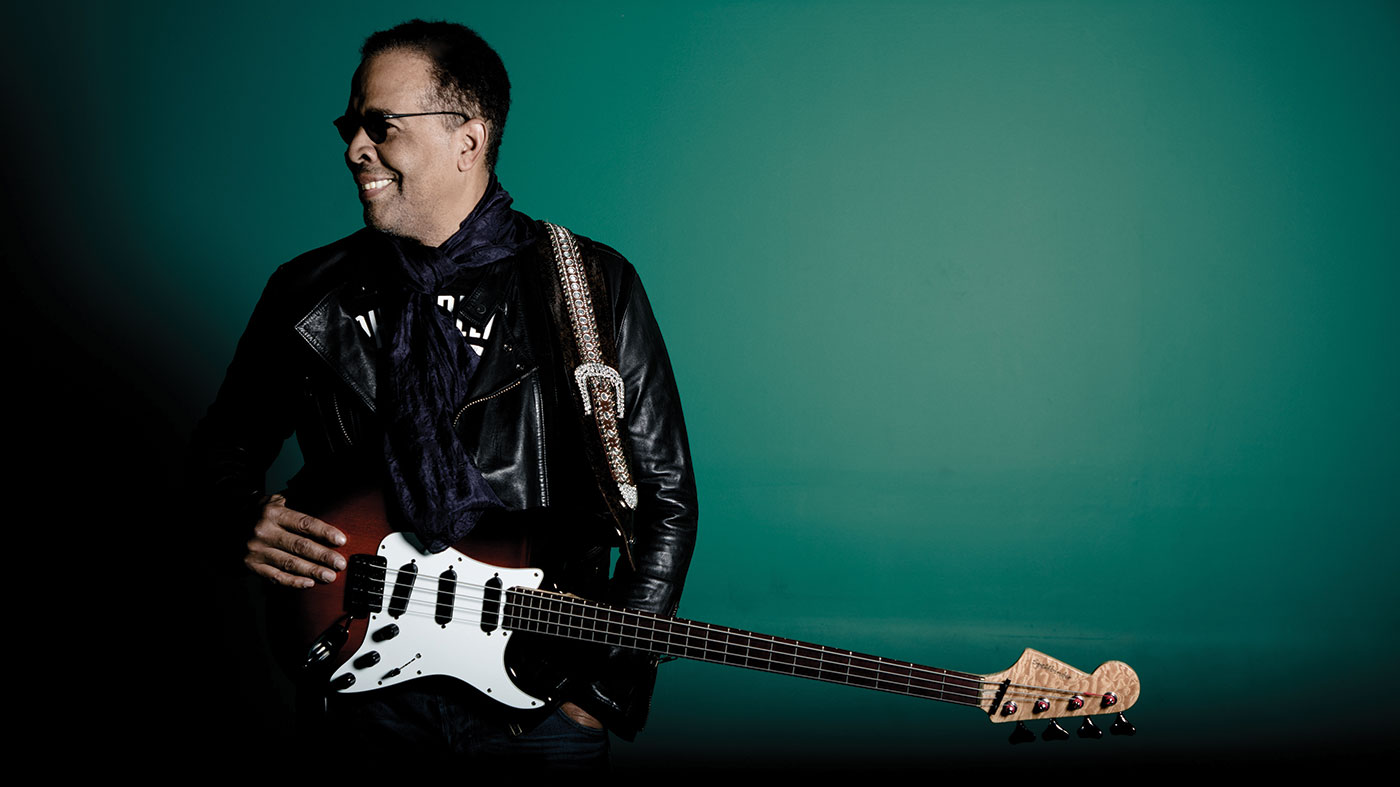 Clarke, the first famous bass player superstar, transformed and emancipated the bottom end for an endless wave of admirers, including SMV teammates Marcus Miller and Victor Wooten, in a variety of ways.
This encompasses the creative and financial viability of being a doubling, bandleader, composer, touring, and recording bass soloist. Clarke, in particular, took the acoustic bass to new technical and artistic heights, and with Trane and Hendrix in his ears, innovated by reaching aloft on the bass guitar via tenor and piccolo versions.
Clarke remains the Lord of the Low Frequencies, from Return To Forever, his seminal solo sides, and his funky pairings with George Duke, to the Rite Of Strings, his writing and conducting film scores, and producing.
Ron Carter
Ron Carter has been a fixture on the jazz world since the late 1950s. With Oscar Pettiford and Paul Chambers among his early influences, he recorded his first album with avant-garde great Eric Dolphy in 1961. Carter is well recognised for his contributions to Miles Davis's Quintet, which he joined in 1963. Many milestone albums were released by the band, including Seven Steps to Heaven, Miles Smiles, and Live at the Plugged Nickel.
Carter developed and built revolutionary rhythm section approaches with Tony Williams (drums) and Herbie Hancock (piano), laying the groundwork for all modern jazz to follow. He collaborated with Herbie Hancock on Maiden Voyage, McCoy Tyner on The Real McCoy, Sam Rivers on Fuschia Swing Song, and Freddie Hubbard on Fuschia Swing Song (Red Clay).
This famous bass player has led his own groups since the 1970s, playing double bass and frequently incorporating himself on piccolo bass. Piccolo, When Skies Are Grey, and My Personal Songbook are among his bandleader records. Carter wrote several bass method books and taught at City College of New York, where he is still an Emeritus Professor.
John Entwistle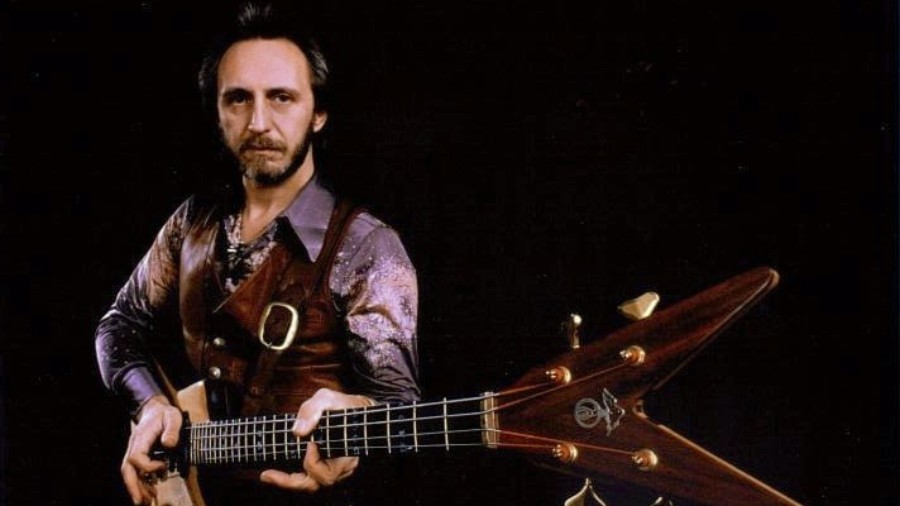 Despite his unique technique, Rock's initial lead bassist was a tremendously significant cornerstone of the instrument, influencing Geddy Lee, Chris Squire, Billy Sheehan, and countless others.
As a founding member of the Who, Entwistle pioneered the use of treble frequencies, the invention of round-wound strings with Rotosound, technical advancements such as 'typewriter' tapping and strumming, and bi-amping, which split his signal between overdriven high end and clean low end.
The West London native, who claimed he was not a famous bass player, began on piano, trumpet, and French horn before being drawn to rock & roll and eventually to bass.
Entwistle established a novel approach best reflected on Who songs like My Generation (with its famous bass player solo breaks), Sparks, The Real Me, and Dreaming From The Waist, inspired by the twangy guitars of Duane Eddy, Eddie Cochran, and the Ventures, and the featured role he had on horn.
Anthony Jackson
Born in New York City Anthony Jackson is one of the most famous bass players of the history, with an unwavering dedication to his craft. Beginning with the diverse influences of James Jamerson, Jack Casady, and French composer Olivier Messiaen—and a vision of the electric bass as a member of the guitar family, with the tone of a piano's bass strings—Jackson invented the 6-string contra-bass guitar in the early 1970s, ushering in a wave of extended-range basses.
By then, he'd already made a name for himself musically, having pioneered the use of a pick and flanger pedal on the O'Jays' 1973 smash, For the Love of Money.
Years of honing his skill as a first-call session musician resulted in notable collaborations with Billy Paul, Chaka Khan, Chick Corea, Steely Dan, Al Di Meola, Paul Simon, Quincy Jones, Eyewitness, Michel Camilo, Mike Stern, Wayne Krantz, Hiromi, and many more.
Jackson's thumb-and-palm-mute technique, usage of a volume pedal (influenced by the early French electronic keyboard Ondes Martenot), and spontaneous reharmonization when improvising bass lines behind soloists are all buried in that LP. Indeed, "Anthony" is one of the most revered words among bassists.
Ray Brown
Ray Brown's contribution to jazz is defined as a famous bass player, magnificent sound, and driving swing. Brown (1926-2002) was a founding member of the Modern Jazz Quartet and was present from the beginning of bebop in the 1940s, playing alongside Charlie Parker, Dizzy Gillespie, and Bud Powell.
In the early 1950s, he met Oscar Peterson through the travelling show Jazz at the Philharmonic, and he played in the Oscar Peterson Trio from 1951 to 1966. Ray Brown's Bass Method, which was initially published in 1963, influenced a generation of jazz musicians.
In the 1970s, he was a member of the L.A. Four, and from the mid-1980s until the mid-1990s, he was a member of the Ray Brown Trio. Brown defined his unmistakable style more than any other bassist, with impeccable time and intonation paired with a love of blues and bebop, setting a high bar for straightahead jazz performance.
Throughout his career, he maintained a demanding performance, recording, and travelling schedule, and he features on hundreds of CDs. Early inspirations included Jimmie Blanton, Walter Page, Israel Crosby, and Oscar Pettiford.
Marcus Miller
Unlike Jaco's stunning rise (and fall), Marcus Miller progressed steadily through the ranks to become a widely imitated, game-changing bassist.
Miller was raised on the New York City club scene and rose to prominence as a Gotham session ace—an ideal training ground. From there, he went on to become a Grammy-winning composer, producer, and multi-instrumentalist for Miles Davis, Luther Vandross, and David Sanborn before focusing on his solo career in the 1990s.
The ingredients for a famous bass player were in place by then: pocket-expanding phrasing for grooves, solos, and his trademark "singing" lead bass melodies; a new technical and sonic level of slapping that remains the standard for feel and tone; and deep, nuanced compositions in the tradition of Mingus, Stanley Clarke, and Jaco.
All of this has led to the widespread belief among thumpers that Miller is a modern musical genius who also happens to play bass.